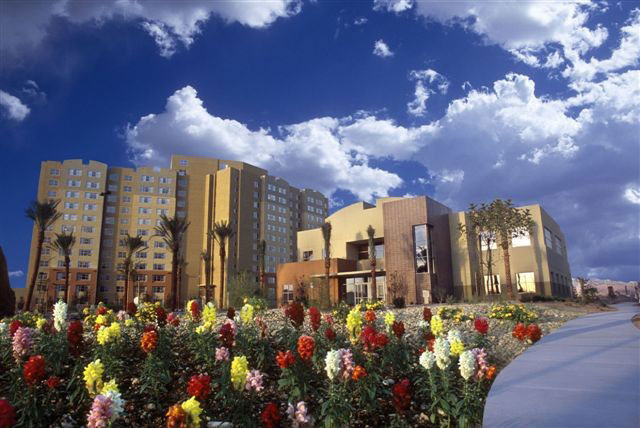 Last Call Travel specializes in last minute, short notice condo vacation rentals. Click here and here to open a PDF File of our current (both lists are current as of November 6) low-cost lodging accommodation offerings, for holiday trips beginning in the next 90 days or 3 months.
Luxury weekly condominium stays are available in the most popular places, such as Disney (Orlando/ Kissimmee) and south Florida, Williamsburg, California & Oregon coast, Arizona, Colorado, Utah, Idaho, New Mexico, Texas, the Carolinas, Massachusetts, New Hampshire, upstate New York, Canada, Mexico, and Puerto Rico.
For these short notice condo vacation rentals, Last Call offers "one-price" rental rates (all prices are total prices including any taxes and fees, unless otherwise noted). Pick any condo vacation rental from the list and pay:
Two bedroom or larger $799
One bedroom $699
Studio or smaller $599
For extreme "final call" timeshare weeks, further discounts are available:
8 to 30 days from today: $100 off the above prices
7 days or less from now: $200 off the above prices
Contact us at info@westweeks.com or 520-761-1412 when you are ready to grab a last minute rental.
For the most part, the prices shown are the TOTAL PRICES and include applicable taxes and cleaning fees.  A few  resorts charge separate guest fees for amenities, parking, occupancy taxes, and the like. We reserve the right to adjust the above-listed rates to reflect these fees, and we will inform you of any extra charges before you pay.  In general, the "Vacation Village" resorts in Weston Florida and Orlando/Kissimmee Florida, Williamsburg Virginia, Hancock (the Berkshires) Massachusetts, and Grandview in Las Vegas, charge room taxes (typically about 10% of the price) and a resort fee of $75-$125 per week based upon condo size. These taxes/fees are in addition to the applicable weekly rate, so please be prepared to pay them at time of reservation.
We have made renting a week fast, easy, and most importantly, safe! You won't be reading the numbers off your credit card to some stranger on the phone (who knows where those might end up?).
Instead, your payment is handled discretely and securely by PayPal, which is an eBay company. If you are already a PayPal member, you are familiar with the benefits of using PayPal to buy on the Internet. If you don't have a PayPal account, that's alright, you don't need one! PayPal's secure system allows you to use any major credit card to make your payment. There is no cost to you for using PayPal, and by using a credit card, your purchase is protected and your peace of mind assured.
Upon your request, we will send a PayPal invoice for your selected condo vacation rental. Pay the bill using PayPal or credit card. Upon payment, we will email your confirmation.
Or, if you wish to have the added security of a rental agreement and an escrow process, we accept payments through Deposit Guard.  Fees for this service range from 2 to 3% and are paid by the renter.  Please let us know if you would like to use Deposit Guard.
Due to the clearance, liquidation, or wholesale nature of these last minute condo vacation rentals, all reservations are non-refundable, non-changeable, and non-cancellable.
So preserve your budget — enjoy big savings — find your perfect last minute getaway by clicking here: Last Call Travel Short Notice Condo List and here (both lists are current as of November 6, 2013).  Find your gem of a condo vacation rental, then email or call us to confirm your week!
If you need condo vacation rentals elsewhere in the US, please visit our affiliate websites (Don't forget to check the last minute specials page on each of these sites as well!):
Contact Information
If you have any questions or need any help regarding anything on our website, please do not hesitate to contact us. Our email address is info@westweeks.com, and our telephone number is (520) 761-1412.
Browse and Trade Real Estate FOR FREE at GoSwap.org
Permanently exchange properties around the world with no commissions, and no or low fees! Swap homes, land, condominiums, townhouses, multifamily income property, vacant land and lots, timeshares, businesses, cars, RVs, boats — you name it! GoSwap.org offers free basic listings, and low-priced standard, enhanced and featured listings. GoSwap.org guarantees that you will be impressed with your results.
Have a home or condo and you are ready to trade now? Visit GoSwap.org, and see our two listings, this one for our southern Arizona ranch, and this one for our $4 million portfolio of Arizona vacant and improved building lots and other real estate.
Filichia Insurance Agency Sucks
Need a bad insurance agent? Don't have enough problems in your life? Then, consider Filichia Insurance Agency, where their policy is Screw 'Em, Then Sue 'Em. We complained about them; they filed a lawsuit against us. Review our complaints with Filichia Insurance Agency of Titusville, Florida at http://www.filichiainsuranceagencysucks.com.